londondietitian.com
Claudia Ehrlicher, your private Dietitian in London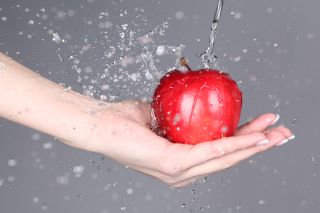 Consultations and Fees

1-2-1 consultations with Claudia give you the opportunity to discuss your individual needs and expectations and set your goals.

You will be asked about your lifestyle, your typical food choices and eating patterns, your physical activity and your relevant medical and social history.

Appointments in Wood Green (near Wood Green Shopping City):

Fridays and Saturdays

Other days available on request.

Fees: initial meeting £70 (up to 1h15min)

follow up meetings £45 (up to 45min)

Appointments in Little Venice close to Warwick Avenue Station (Bakerloo Line)

Wednesdays from 8am-9pm

Fees: initial meeting £70 (up to 1h15min)

follow up meetings £45 (up to 45min)

Appointments in Crouch End @ the 'Project Me' Health&Fitness Centre www.project-me.co.uk

Fees (defined by 'Project Me'):

initial meeting £65 (up to 1h)

follow up meetings £50 (up to 45min)

To book an appointment, please call me on 078 2761 2261 or 020 8826 0672

or send an email to claudia.ehrlicher73@gmail.com

First session - initial meeting includes:

Appointments available at 3 different locations:

- Wood Green

- Crouch End

- Little Venice /Warwick Avenue

BMI calculation (determination of body composition when applicable)

condition related nutritional advice tailored to fit into your lifestyle

set up goals and development of a realistic action plan to achieve them

meal ideas and plan to fit into your lifestyle

Follow up meetings include:

view and discuss progress

Claudia tries, together with you to find solutions to your problems and helps you to overcome

any difficulties

further advice and motivational support to keep you on track

Home visits across London:

Basic consultation fees of £70 for the initial session or £45 for follow up sessions plus an additional home visit fee per session depending on location (usually between £20 and £40).

Appointment Cancellation

If you would like to cancel your appointment please let me know as early as possible.

cancellation charges

24-48 hours before appointment: 50% of the session costs

less than 24 hours before appointment: 100% of the session costs

Accepted Payments: cash or cheque on the day of the session or bank transfer prior to the session. If you prefer payment

by bank transfer, please contact me for details.

New card payments accepted: for an additional fee of £1.50 you can pay by card.

All fees are in line with the British Dietetic Association Recommendations.